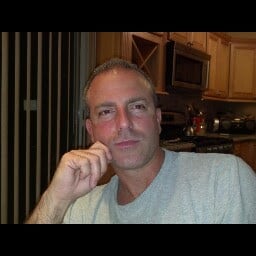 I'd like to welcome everyone to my website, diabetesknow.com (Diabetes in the Know). My name is Kenny and I'm a type 1 diabetic for over 20 years now and use a Paradigm 523 insulin pump for my diabetic treatment. I've been very happy with my pump therapy since I started using it about 10 years ago. Actually when I switched from syringes to the pump it was one of the best moves in my life because of the freedom it gives you and the ability to eat almost anything you want. BTW I'm not a doctor and don't claim to be, I'm just a regular guy that want's to help out uninformed diabetics by keeping them informed!
You'll find real life diabetic experiences from different situations that can be difficult for people with diabetes. These can be sports, swimming, exercise, traveling and many more activities.
My goal in life is to be cured from diabetes but since there is no cure right now I thought I'd do the next best thing and help people who are newly diagnosed or people that don't know about how to manage their diabetes by sharing my personal diabetic experiences. I'll also be posting the latest news on diabetes research and treatments as well as islet xenotransplantation from adult and neonatal pigs.
Enjoy the site and please get involved!